The Power of Domains: Exploring If You Can Purchase One Without Hosting
Are you ready to embark on your online journey and claim your digital presence? Before you dive into the world of websites and hosting, let's unravel a captivating mystery: can you actually purchase a domain without worrying about hosting? The power of domains is often underestimated, but today we're demystifying their potential.
Whether you're an aspiring blogger, entrepreneur or simply looking to secure your personal brand, this blog post will guide you through the ins and outs of domains—and shed light on whether it's possible to snag one without the hassle of hosting. Get ready to unlock the secret that could transform your online game!
Table of Contents
What is a Domain and Who Can Buy It?
A domain is an online address that helps people find your website. It's like the physical address of your website's home on the internet. Once you purchase a domain name, no one else can use that exact same domain name for their own website.
You may be wondering, "If I can't buy a domain without hosting, then what's the point? Why not just wait to get hosting and then buy my domain name?" The answer lies in something called DNS, or Domain Name System. DNS is what tells the internet where to find your website. When you type in a web address, DNS is what converts that web address into an IP address that points to your website's server.
Think of it this way: DNS is like a phone book for the internet. Your domain name is like your name in that phone book. And just like there can only be one John Smith in the phone book, there can only be one www.example.com on the internet.
If you want people to be able to find your website, you need to purchase a domain name and set up DNS so that when people type in your domain name, they will be directed to your website's server.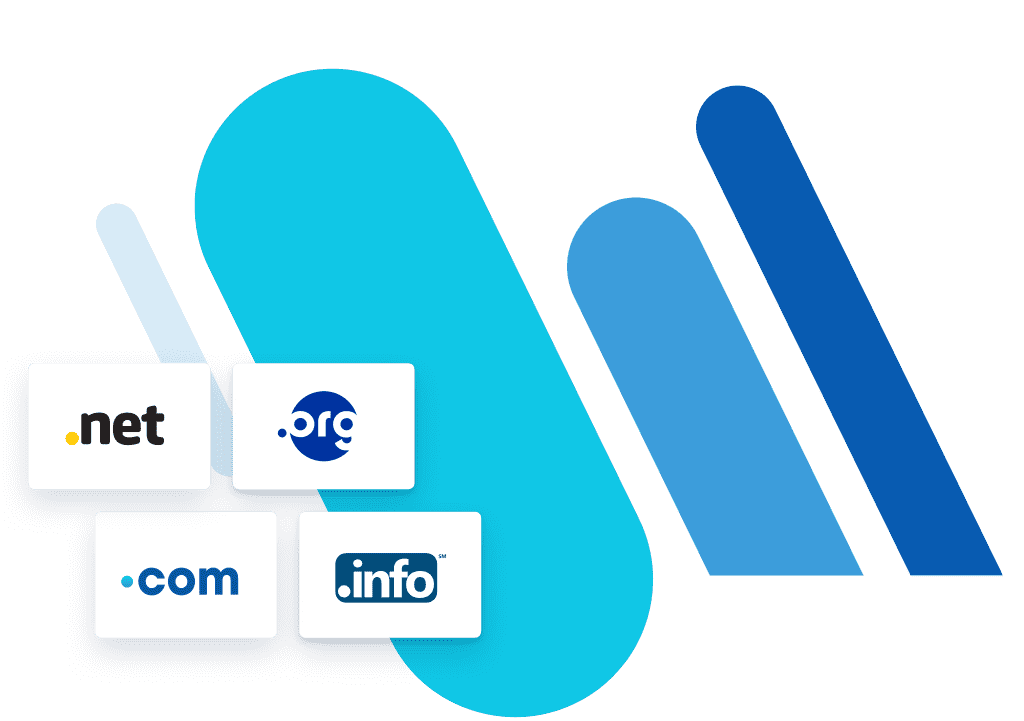 Benefits of Purchasing a Domain
There are plenty of benefits that come along with purchasing a domain! For starters, it gives you a professional online presence and allows you to control your brand's identity. It also makes it easier for customers to find you online and can help you stand out from the competition.
Additionally, owning a domain gives you more credibility and can help build trust with potential customers. And if you ever do decide to add hosting and create a website, having a registered domain will make the process much easier. So if you're thinking about starting an online business or taking your existing business online, be sure to purchase a domain name!
When it comes down to it, purchasing a domain offers numerous advantages and is arguably the first step toward launching any successful online venture. So get out there and make your mark online!
How to Purchase a Domain Name Without Hosting?
When it comes to domain names, there are two key components: the registrar and the hosting. The registrar is responsible for managing the domain name, while the hosting is responsible for storing the website files and ensuring that they are accessible to visitors. Many people believe that you need to have both a registrar and a hosting in order to purchase a domain name, but this is not necessarily the case. There are a few different ways that you can purchase a domain name without hosting, which we will explore in more depth below.
One way to purchase a domain name without hosting is through a third-party provider such as GoDaddy or Hover. These companies offer domain names for sale without also providing hosting services. This means that you will need to find a separate hosting provider if you want to use your domain name for anything other than email or redirecting traffic to another site. However, buying a domain from one of these providers can be a good option if you do not need hosting right away or if you want to shop around for the best deal on both domains and hosting.
Another way to buy a domain without also purchasing hosting is by finding someone who already owns the domain name that you want and making an offer to buy it from them directly. This can be done through online marketplaces like Flippa or Sedo, or even through personal negotiations with the current owner. This option can be cheaper than going through a third-party provider, but it does come with some additional complications like making sure that the domain transfer process is handled properly.
Finally, some registrars offer domain privacy as an additional service that can be purchased without also buying hosting. The way this works is that the registrar will "mask" your contact information from public view, which makes it much harder for spammers or other malicious actors to find out who owns a particular domain name. It's important to note that most of these services are not free and can add an extra cost to purchasing a domain name without hosting.
No matter which option you choose, buying a domain name without hosting is relatively simple and straightforward. By following the steps outlined above, you should be able to purchase the perfect domain name without any hassle or delays.
Potential Drawbacks to Purchasing a Domain Without Hosting
There are a few potential drawbacks to purchasing a domain without hosting. One is that you won't be able to use the domain until you point it to a web host. This means your domain will be inaccessible until you configure it with a web host, which can be a bit of a hassle.
Additionally, if you purchase a domain without hosting, you'll need to manage your DNS settings yourself. This can be confusing for beginners and there's always the potential for something to go wrong. If you're not planning on using your domain right away, it will simply sit idle unless you park it with a registrar or parking service.
Lastly, if you don't choose a reliable registrar or shop around for the best prices, you could end up overpaying for your domain. You may also find it difficult to make edits to your domain's contact information or transfer your domain to another registrar without hosting.
Alternatives or Variations on the Traditional Process for Buying Domains
There are a few alternatives or variations on the traditional process for buying domains that are worth exploring if you're interested in purchasing one without hosting. One option is to use a domain registration company that doesn't also offer hosting services. This can be a good way to save money on your purchase, as you're not paying for features you don't need.
Another alternative is to buy a domain from a reseller. Resellers are companies that buy domains in bulk and then sell them individually. This can be a more expensive option, but it may be worth it if you're having trouble finding the perfect domain name through other means.
You could always try to negotiate directly with the owner of the domain you're interested in. This can be tricky, as the owner may not be interested in selling or may be asking for more money than you're willing to pay. But it's always worth a shot!
Tips and Best Practices for Puchasing a Domain Without Hosting
If you're considering purchasing a domain without hosting, there are a few things you should keep in mind.
Domains can be bought through a domain registrar without hosting, but you will need to either connect the domain to an existing website or forward it to another URL.
When purchasing a domain without hosting, you will not have access to email accounts or other features that come with web hosting.
Unless you purchase a privacy protection service, your contact information (including your name and address) will be publicly available through the WHOIS database.
Follow these tips and best practices when purchasing a domain without hosting:
Shop around and compare costs to find the best deal for your domain.
Do a thorough review of the registrar's terms and conditions to ensure you understand all the details of their agreement.
Make sure you have securely documented any transactions and account information for your own records.
Know how to update your domain registration information if necessary, such as name servers or contact details.
If you want privacy protection, make sure that it is offered by the registrar before purchasing the domain.
Find out what performance reports or analytics are available from the registrar's services since there may not be access to other hosting features like email accounts or web analytics without hosting services connected to the domain.
Consider whether you need to purchase additional services such as SSL certificates or domain privacy protection, which may not be included in the regular price of the domain.
Research different types of domain extensions and review any extra fees that may be due for certain types of extensions.
Figure out if you need additional services such as web hosting, website building tools, or even just a domain name renewal service before purchasing the domain in order to get the most out of your purchase.
Finally, don't forget to check the renewal cost of the domain before purchasing it to avoid any sticker shock on your next anniversary date.
Conclusion
In conclusion, we have seen that domain registration can be done without hosting. It is important for anyone looking to purchase a domain to know the legal implications and process before doing so. There are many providers available online who offer services and prices customized to each individual's needs.
If done properly, registering a new domain without hosting can provide potential customers with an easy way to access your website or business online. As long as it is taken care of in the right way, you should not have any difficulty finding what you are looking for when registering a new domain without hosting.