How to Change Your Domain Hosting Service? The Ultimate Guide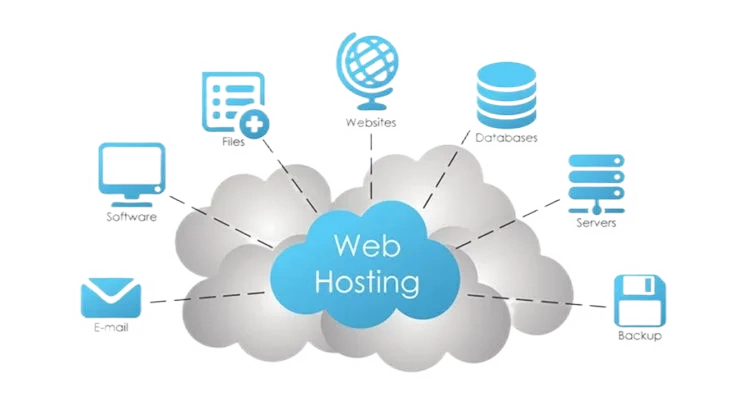 Are you tired of your current domain hosting service? Maybe it's slow, unreliable, or simply doesn't meet your growing business needs. Whatever the reason, fear not! In this ultimate guide, we have all the tips and tricks you need to smoothly transition to a new domain hosting service without breaking a sweat. Say goodbye to website slowdowns and hello to an enhanced online presence. Join us as we unravel the secrets behind changing your domain hosting service and unlock a world of possibilities for your website's success!
Table of Contents
What is a Domain Hosting Service?
Domain hosting is a service that assigns a web address to a website. A domain name is a unique identifier for a website. To register a domain name, you must purchase it from an ICANN-authorized registrar. The process of registering and transferring a domain name is explained in detail on the ICANN website.
Domain hosting services provide access to a registered domain name and optional domain registration, DNS management, email service, and more. There are many domain hosting services available, so be sure to compare features and pricing before selecting one.
Types of Domain Hosting Services
When it comes to domain and hosting, there are a few types of services you can choose from managed, self-managed, and co-located.
Managed Domain Hosting Services: Hosts your domain with a provider who manages all the associated settings and allows you to focus on running your website. These services generally come with premium features such as 24/7 customer support and automatic updates. Some management providers also offer a complimentary site migration service to help you move your website over if you decide to switch hosts.
Self-Managed Domain Hosting Services: With self-managed domain hosting, you take complete control of your domains and settings. You'll need to set up DNS, report daily activity, keep backups, and more. While this option has many benefits (like decreased outsourcing costs), it may also require more technical expertise than some would prefer.
Co-Located Domain Hosting Services: Co-location refers to having your domain hosted on the same physical server as your website. This provides optimal performance and security for both sites since data is transferred directly between servers without any layer of intermediaries. There are several reasons why co-location might be preferable: proximity to customers or clients (if selling products or services), shared infrastructure costs (including equipment purchase), or avoidance of long-distance fees for data transfers. While this type of hosting is becoming increasingly popular due to its advantages, it's not always available at a price point that suits everyone.
Pros and Cons of Domain Hosting Services
Domain hosting services offer an easy way to change providers, without having to reconfigure your website or code. However, domain hosting services can be expensive, and some providers do not allow you to add new sites automatically. In addition, many domain hosting services do not provide sufficient security features.
How to Choose a Domain Hosting Service?
Domain hosting is a service that allows individuals or businesses to own and manage their web addresses. There are many domain hosting services on the market, so it's important to choose the right one for your needs.
To start, you'll need to decide what type of domain hosting service you need. Shared hosts allow up to five users to share one account. This means that if someone logs in to your account and makes changes that you don't want, they'll affect everyone who shares the account. Private hosts allow one user to have an unlimited number of accounts. This is ideal for businesses who want to separate their business and personal web addresses.
Once you've decided on the type of domain hosting service you need, you'll need to find a provider. There are a few things you should look for when choosing a provider:
Price – You should be able to find a good domain hosting service for a reasonable price.
Features – Make sure the provider has all the features you need, including private accounts and cPanel software.
Support – Choose a provider with high-quality customer support if you plan on using it often.
How to Change Your Domain Hosting Service?
If you're unhappy with your current domain hosting service, there are a few options available to you. In this guide, we'll outline each of them, and help you decide which one is right for you.
Host your domain with a different provider: If you already have a domain name and host it with a different service, switching to a new provider won't require any additional technical expertise. You can simply contact the new provider and ask them to add your domain to their pool of domains. Prices will likely be significantly more expensive than the rates you're currently paying, but it's an easy way to change providers without any hassle.
Transfer your domain to a new registrar: If you don't own yourdomain.com but rather it is hosted by GoDaddy or NameCheap, transferring the ownership of the domain to a new registrar could be an option. This process can take some time – several weeks, in most cases – but will ultimately result in better hosting rates and upgraded services from your current provider. Note that this isn't always possible – in some cases, registrars may not allow domains to transfer between accounts – so please consult with your current registrar before making any decisions.
Look into Domain for Business (D4B): Domain for Business is an extension of Google Domains that allows businesses to purchase high-quality domains at an affordable price using Google's infrastructure and brand power. If you're considering expanding your business, this might be an excellent option for you.
Use a shared hosting provider: Shared hosting providers allow multiple users to share the same server. This can be an affordable and convenient solution for small businesses that don't need their dedicated server. There are several great shared hosting providers available, and most offer a wide variety of domain-related features and services at cheap rates.
Try a free web Hosting Provider: If you don't mind using a less reliable service or sacrificing some of the features offered by more expensive providers, free web hosting may be a suitable option for you. Many free providers offer domain-related features and services such as email, website builder tools, and domain management tools. However, be sure to research each one before signing up – some are better quality than others.
Conclusion
Thank you for reading our guide on how to switch to a different domain hosting service. In this article, we outlined the various factors that you should consider when choosing a new host, as well as provided helpful tips on how to make the process as smooth as possible. We hope that our guide has helped you find the best domain hosting service for your needs and that you have enjoyed reading it! If you have any questions or comments, please feel free to leave them in the comments section below.